Cuyamaca Rancho State Park 13652 Highway 79 Julian, CA 92036 760-765-3020 cuyamaca@parks.ca.gov Agency: California State Parks
Cuyamaca Rancho State Park is located about 40 minutes from downtown San Diego, yet feels worlds away. I've been there several times, and each time I have had the pleasure of seeing wildlife, including mule deer, turkeys, woodpeckers, squirrels and a variety of other birds and reptiles. There have also been sightings of mountain lions and coyotes.
The park, which is over 26,000 acres, includes meadows, Lake Cuyamaca, and many peaks, including Cuyamaca Peak, the second highest peak in San Diego County (Hot Springs Mountain is the highest). I highly recommend it to any visitor to San Diego who is looking for a trip away from the city.
Features: Wildlife, Hiking, Camping, Fishing, Horseback Trails, RV/Trailer Camping, Picnic Grounds
Peaks: Cuyamaca Peak, Stonewall Peak, Little Stonewall Peak, Middle Peak, Japacha Peak, Oakzanita Peak, North Peak
[cetsEmbedGmap src=http://maps.google.com/maps?hl=en&ie=UTF8&ll=32.948759,-116.571121&spn=0.436762,0.617294&z=11 scrolling='no' height='425' width='350' marginheight='0' frameborder='0']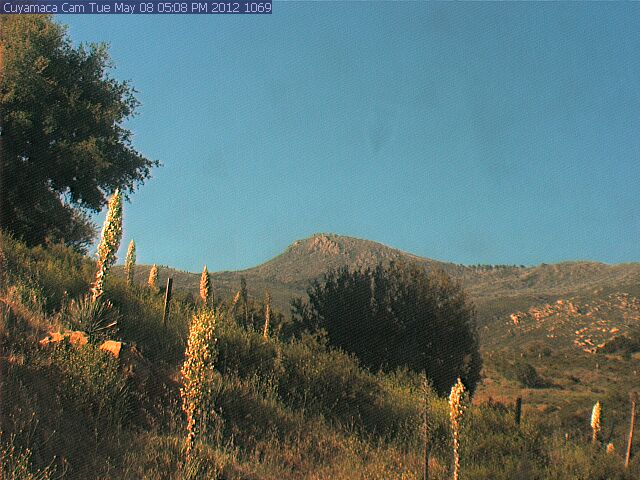 [amazon-product align="center"]B001TSB31M[/amazon-product]